Intravenous sedation is a general anesthesia that allows patients to remain awake during their dental procedure, but deeply relaxed and more comfortable. Sometimes known as twilight sleep, IV sedation does not usually put the patient to sleep, but since they feel relaxed and often lose their memory of the procedure, it can feel as if they are asleep. However, the patient is awake, able to listen, and follow and instructions from board-certified periodontist, Dr. Roberto Porras of Texas Periodontal Associates in Houston. By numbing the area of the mouth to be treated along with IV conscious sedation, Dr. Porras can help patients get through their treatment with minimal discomfort and pain.
Intravenous Sedation Reviews
"I called Dr. Porras after I received a nice birthday card. From the moment I called until I got there and everything was done, the whole experience was very nice. It was a warm welcome as I had not been there in many years. The whole staff: receptionist, the cleaning person and Dr. Porras were all very professional, and super nice!"
- M.B. /
Demandforce /
Apr 07, 2016
"I was so afraid as you were very much aware of at the time of my visit. Dr. P. made me comfortable both physically and mentally. Everyone in the office was very kind and even though I felt so embarrassed for my feelings you didn't make me feel foolish. I would recommend you to anyone. "
- J. /
Demandforce /
Feb 24, 2016
Previous
Next
To reduce anxieties and fears
To improve patient comfort
To prevent gagging
Allows the patient to remain conscious
Patients should talk to their doctor about restrictions on the day of their IV sedation, but patients should not eat or drink for 8 hours before their procedure. To prevent anxiety and discomfort during the actual sedation injection, the doctor will usually prepare the injection site by applying a numbing cream. Once the local anesthesia has taken affect, the doctor can inject the intravenous sedation medication into a vein near the surface of the skin. The most common drugs used during IV sedation are anti-anxiety sedatives (benzodiazepines), like Midzolam and Diazepam. A staff member will monitor the patient's pulse, oxygen levels, and any reactions.
After the procedure, the IV sedation should begin to wear off, but the effects may be felt for up to several hours. In most cases, the doctor advises patients to have a responsible adult take them home after their appointment and watch over them until the anesthesia has worn off. Patients should be especially careful to avoid biting the numbed area, since they will not be able to feel the pain and stop before any damage can occur. Patients should be careful with eating and drinking after IV sedation and should avoid alcohol and unapproved medications. Patients should call their doctor immediately if they have an adverse or allergic reaction.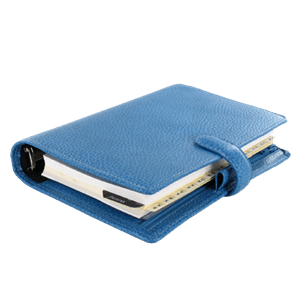 Plan Your Procedure
Procedure Recovery Location

Outpatient
Contact Us
Feel Comfortable and Relaxed
Going to the dentist doesn't have to cause anxiety and discomfort with sedation options like IV conscious sedation. For routine procedures or complex oral surgery, IV sedation can help patients achieve deep relaxation and make it seem as though time is flying.
Related Procedures