Financing Options with Texas Periodontal Associates
We make every effort to assist patients who desire surgery devise a plan to afford it. In addition to accepting cash, checks and credit cards, we will assist you in exploring the financing options available to you. We currently offer dental surgery financing through the following companies:

CareCredit
CareCredit is a payment option that will have you smiling wider and brighter. With CareCredit, you can finance cosmetic dental procedures easily. to learn more.

Lending Club
Schedule treatment without delay and fit the cost into your monthly budget with a responsible payment plan offered through Lending Club Patient Solutions. to learn more.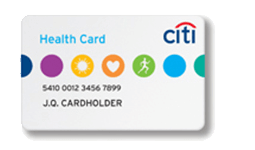 CitiBank Health Card
Citi Health Card offers flexible payment plans for the health care treatments your family needs. Participating providers may offer a variety of payment plans for many procedures that aren't fully covered by insurance. to learn more.
Contact CareCredit, Lending Club, CitiBank or your desired lender to pre-qualify for financing for your procedure.